Waiting on one thing, but other than that, I have all documentation ready for the flight. I luckily did not need to apply for a visa because I will be staying 89 days (Visa is required for trips over 90 days). In the meantime, I've had my last Varsity meal with my co-workers yesterday and today, I'm starting to pack my bags.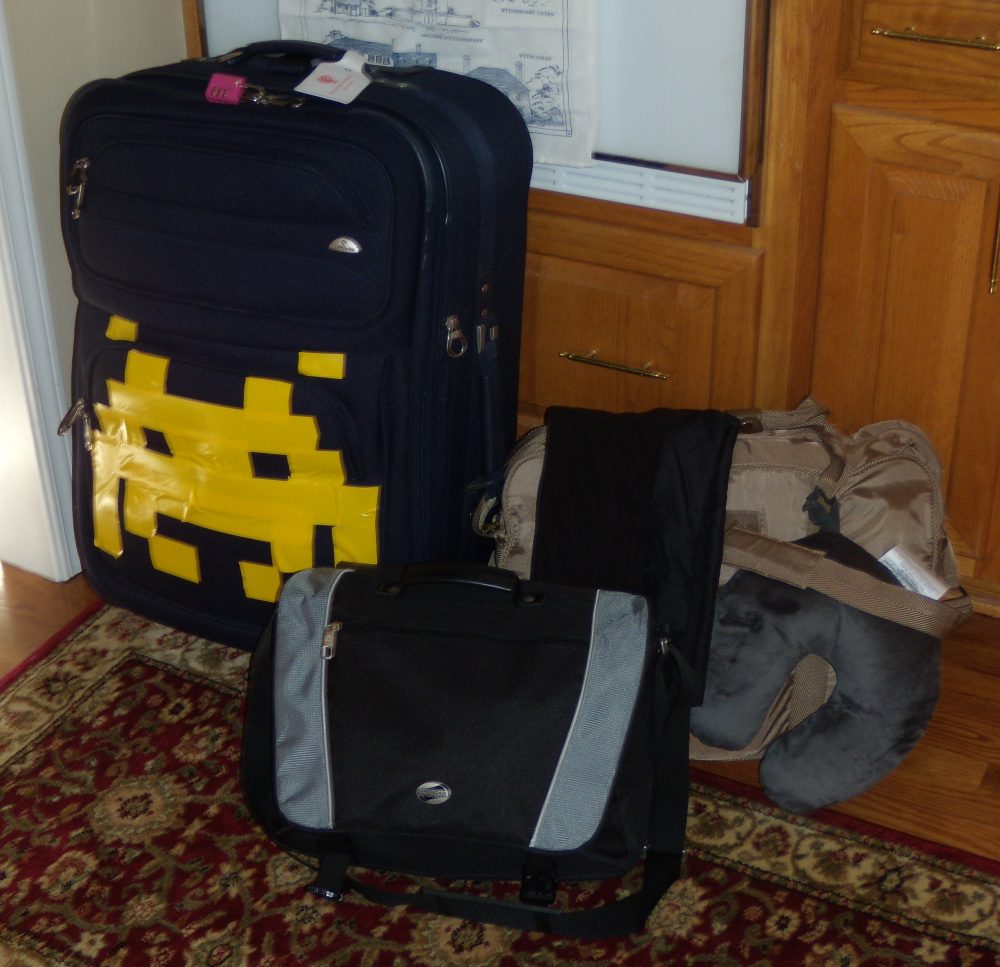 I'm following these guidelines:
Clothes – Dress appropriately and blend into the culture. Picks items that do not look like you are an American when worn. (Safety Tip!)
Luggage

Carry-Ons

one Carry-On – No larger than 55 x 40 x 20 cm (22″ x 14″ x 9″)
one Personal Item – purse, briefcase, laptop computer, or item of a similar/smaller size
Carry-Ons must follow 3-1-1 rule for

ALL

liquids & gels
Medication is allowed in your personal luggage

one Checked Luggage – No larger than 45 x 90 x 75 cm (17″ x 35″ x 29″) and must weigh under 50 pounds. The first checked bag is free for international flights to Europe.
Sources: